Stephen Curry made basketball history Sunday night. And his game had flow like water.
Fueled by both passion and purpose, he went 18-for-31 from the field, 8-for-16 from behind the arc and a near perfect 18-of-19 from the free throw line. That's a career-high 62 points to go along with five boards, four assists and a crucial win.
According to Elias Sports Bureau, it marked the first time a player has scored at least 30 points in each half of a game since 2005. And, almost as if he planned it, Curry split his total evenly between the two halves. It was also the 27th time in his career he had knotted at least 20 in a quarter, scoring 22 in the first.
And, he commemorated the moment by gifting 62 pairs of the yet-to-be-released Curry 8 "Flow Like Water" colorway to 62 stand-out student-athletes in Oakland Unified School District, passing it forward to the next generation of athletes who will change the game for good.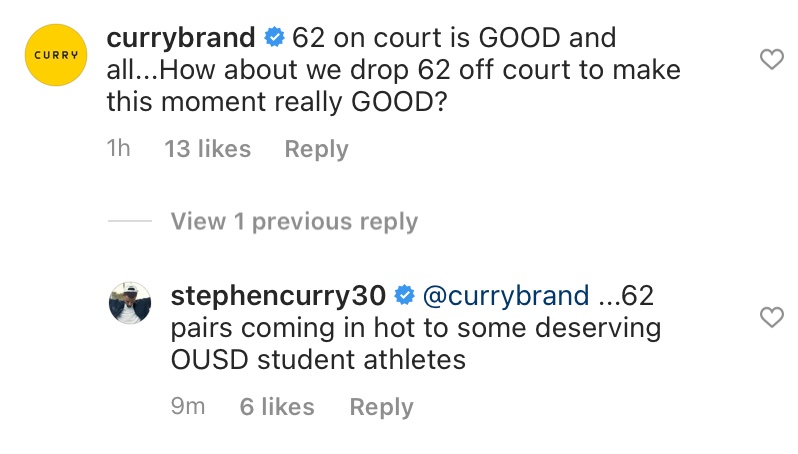 You guessed it. Flow Like Water was the royal blue Curry 8 colorway he was wearing in the milestone effort.
"I know a big part of leveling up my play this season is coming correct with my footwear. I mean Curry Flow 8 is unreal, I've never had anything like it on my feet, no one has. I'm incredibly proud of the innovation and intention that that went into the Curry Brand and the Curry 8. I got everything thing I need in this shoe to bring my A-Game."
– Stephen Curry